Civil Works & Marine Facilities
Working toward a harmonious relationship between development and the environment with social responsibilities.
The future of the human race hinges on effective utilization of the infinite potential of the earth's vast oceans and subterranean spaces. Sumitomo Rubber Industries' civil works and marine products, including fenders, sealants, and flexible joints, play a vital role in capitalizing on this limitless potential. We are building the future one connection at a time, in a vast network binding sea to land and city to ocean.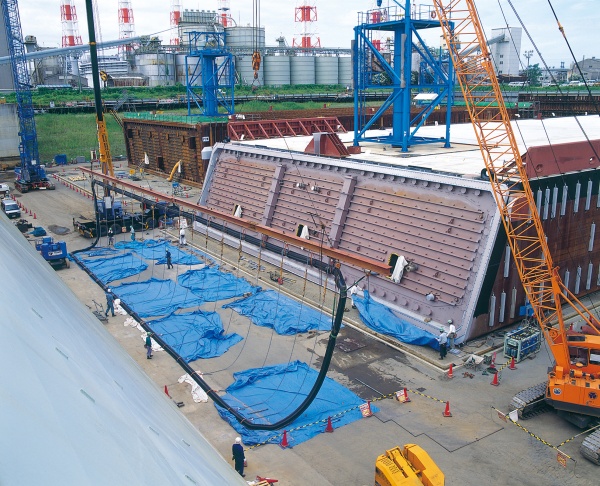 Fenders are used in ports and harbors all over the world.
The experience by seas of the world was united with an advanced oceanic technology, our rubber fender was developed with a severe quality control. The elasticity of rubber and the structure of fender absorb the impact when a huge ship is berthing. Thus, the safeties such as the port, ships, and freights are defended.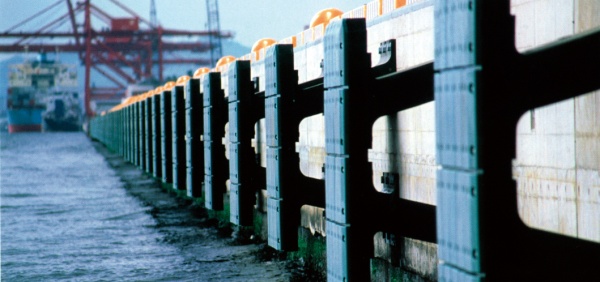 Waterproof joints assure greater safety for immersed tunnels.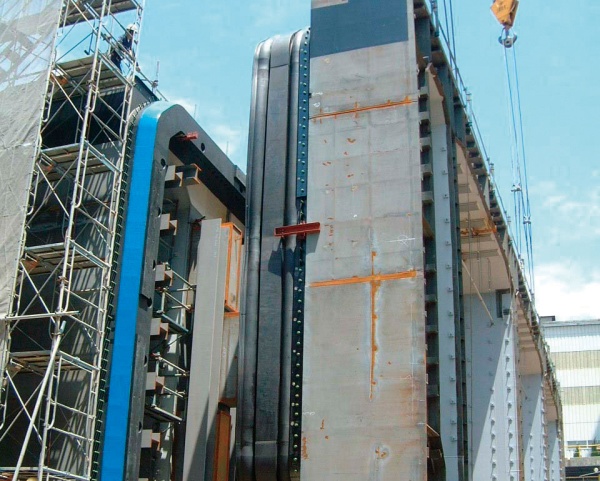 The flexible joint for immersed tunnel to make the safety certain with a huge immersed tunnel. Effective use for an oceanic space is supported as an interface because of catching the power of nature and symbiosis.
Flexible joints expand the possibilities of underground development.
Structure constructed in underground space advanced by development in contemporary society. Flexible joint to demonstrate functions in these joint parts. Watertight, elasticity, and flexible of rubber defend the structure from subsidence of the ground and displacement due to the earthquake.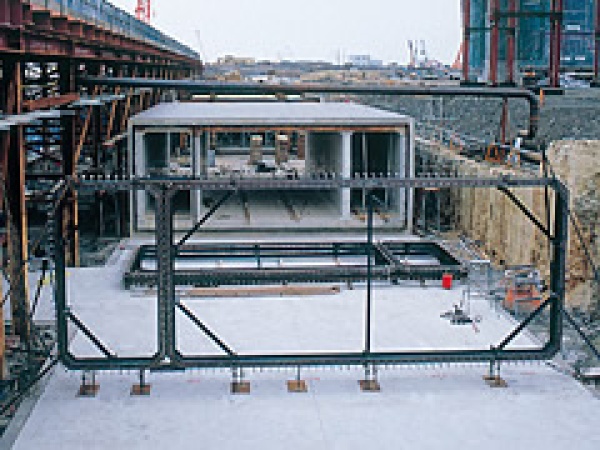 Numerous Products to Support Ocean Development.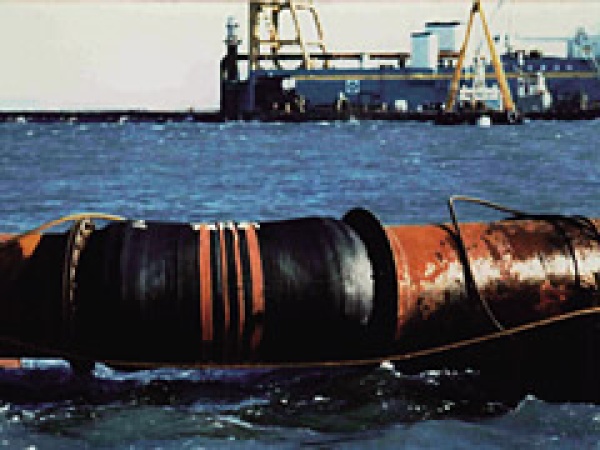 With a variety of outstanding products such as "Sleeve Hose" and "Caisson Mat", etc. Sumitomo Rubber provides support for every aspect of marine development with superior engineering technology.