Announcing "Nano Black," a New Design Technique for Deeper Black Sidewall Coloring to Improve the Visibility & Appearance of Tire Logos, etc.
Sumitomo Rubber Industries, Ltd. is pleased to announce that we have recently established "Nano Black," a new design technique for deeper black coloring to improve the visibility of lettering, logos and patterns imprinted on the sidewalls of tires. This newly developed technique involves adding extremely fine ridges to the sidewall surface in order to inhibit the reflection of light, thereby producing a deeper shade of black than conventional hues.



With this new technique, we aim to improve the visibility of brand logos, trade names and other markings on tire sidewalls while at the same time giving our tires a more luxurious overall design aesthetic as part of our ongoing efforts to make more appealing products that more customers will be happy to choose. Having recently redefined our Purpose as "Through innovation we will create a future of joy and well-being for all." the Sumitomo Rubber Group is now committed not only to pursuing greater tire performance, but also to enhancing the joy that comes with owning our products for our many customers, both present and future.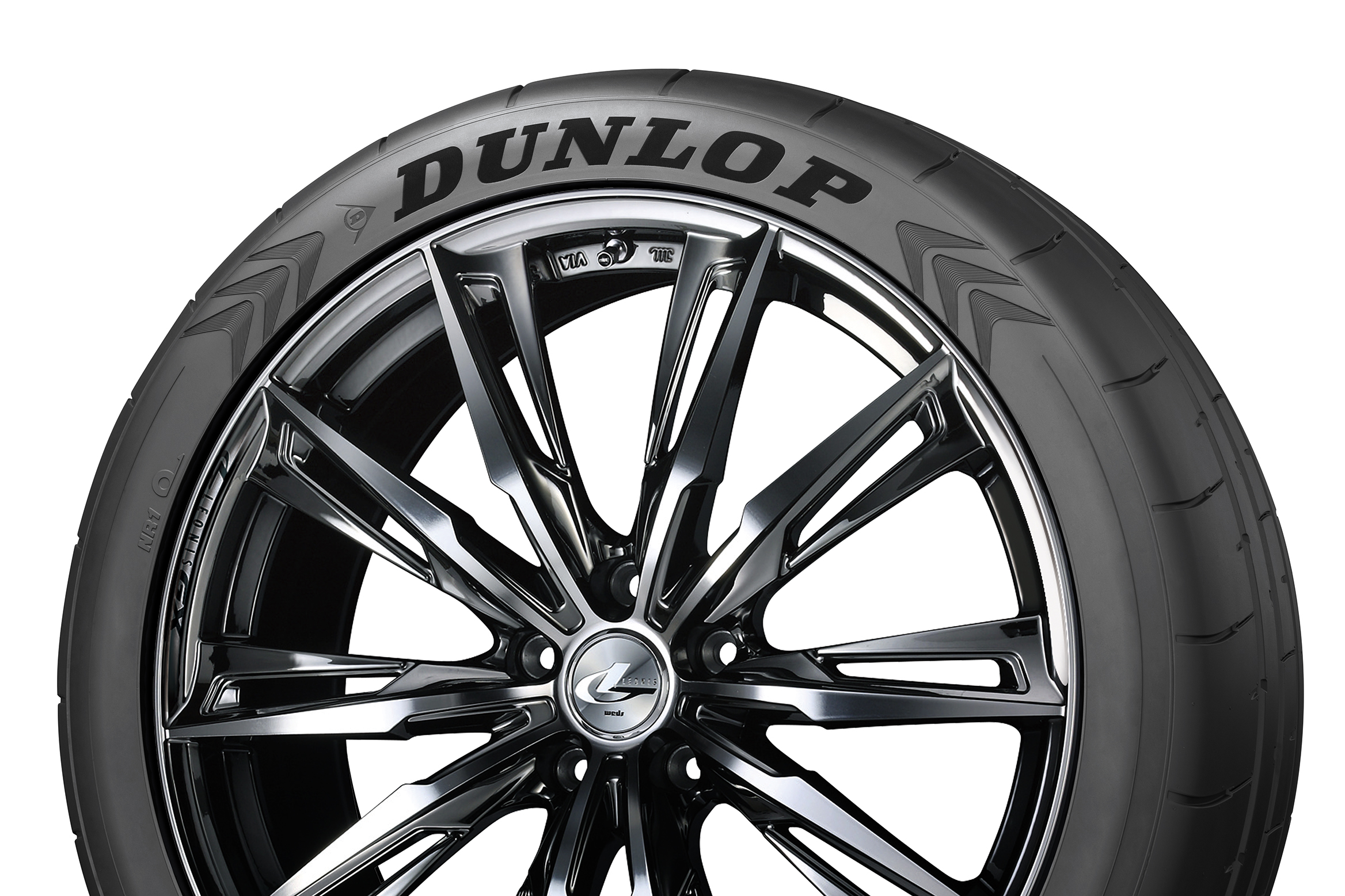 DUNLOP Logo Imprinted Using New "Nano Black" Technique


The more times that light strikes a light-absorbing surface, the more light is ultimately absorbed, resulting in deeper, darker shades of black. "Nano Black" incorporates a novel design that takes full advantage of this principle by adding fine ridges to the surface of a tire sidewall in order to maximize the light-absorbing surface area per unit of sidewall area. Thanks to this innovation, logos and other sidewall markings appear distinct, vivid black when viewed from any angle.
■Optical Mechanism

■Comparison Between Conventional Design & "Nano Black"